Starts: San Francisco, California
Ends: Las Vegas, Nevada
$100 reserves your spot today!
Monday, September 14 – Saturday, September 19, 2020
Fare: $599 + Food/Parks: $199
Total: $798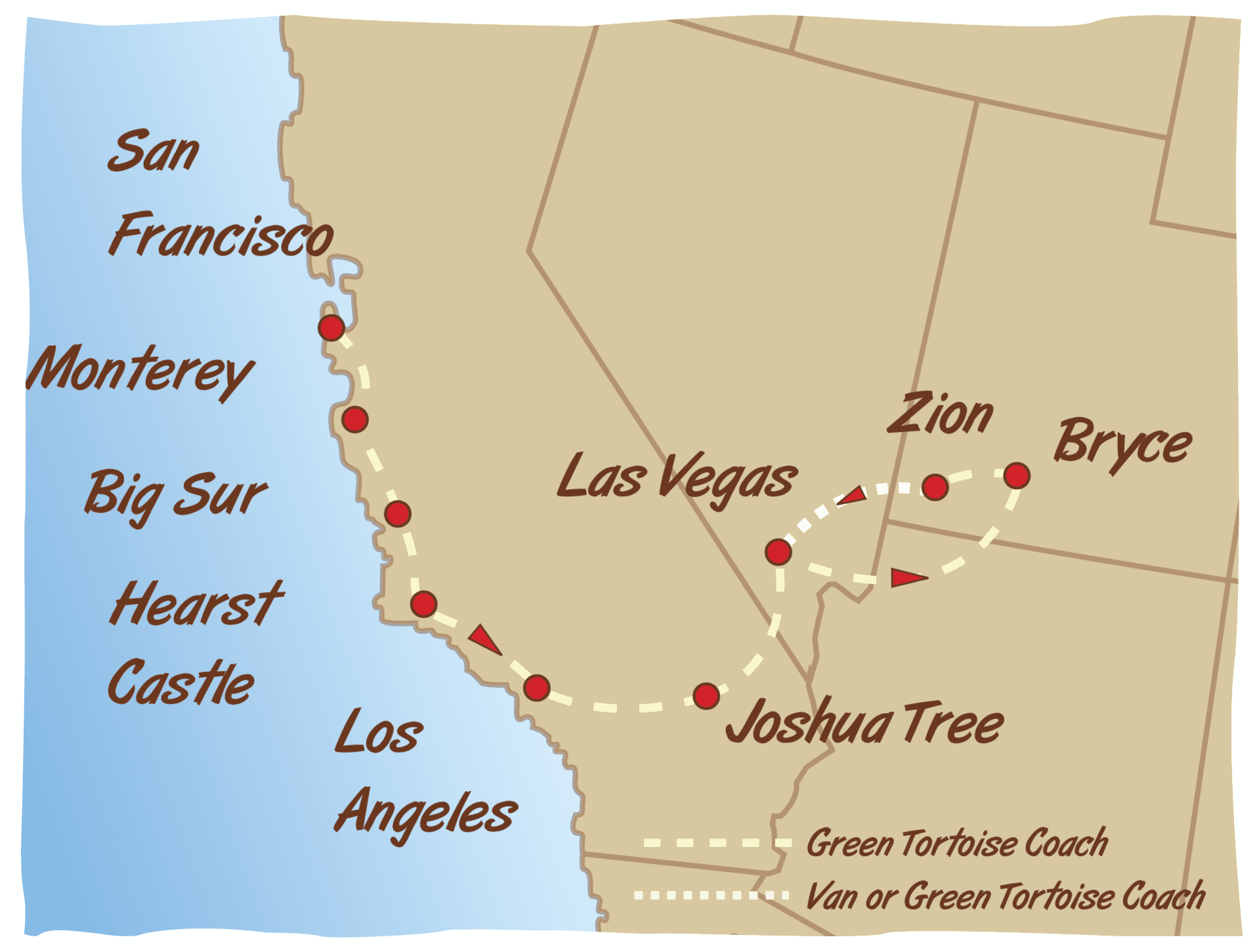 From sandy California beaches to Zion's rocky red cliffs, this overland adventure includes all the best spots on the West Coast of America.  Experience the Santa Cruz Beach Boardwalk, visit the Monterey Bay Aquarium, go camping in Big Sur and trek through Bryce Canyon National Park.  Meander along Hollywood Boulevard, visit Venice Beach and try your luck in Las Vegas!  This adventure is perfect for the nature lover and city slicker!  
1. Pacific Coast Highway – Camp Night
2. San Simeon State Park / Santa Monica – Hostel Night
3. Los Angeles / Palm Springs – Camp Night
4. Joshua Tree National Park / Las Vegas – Drive Night
5. Bryce Canyon National Park – Camp night
6. Zion National Park / Las Vegas, NV – Arrival