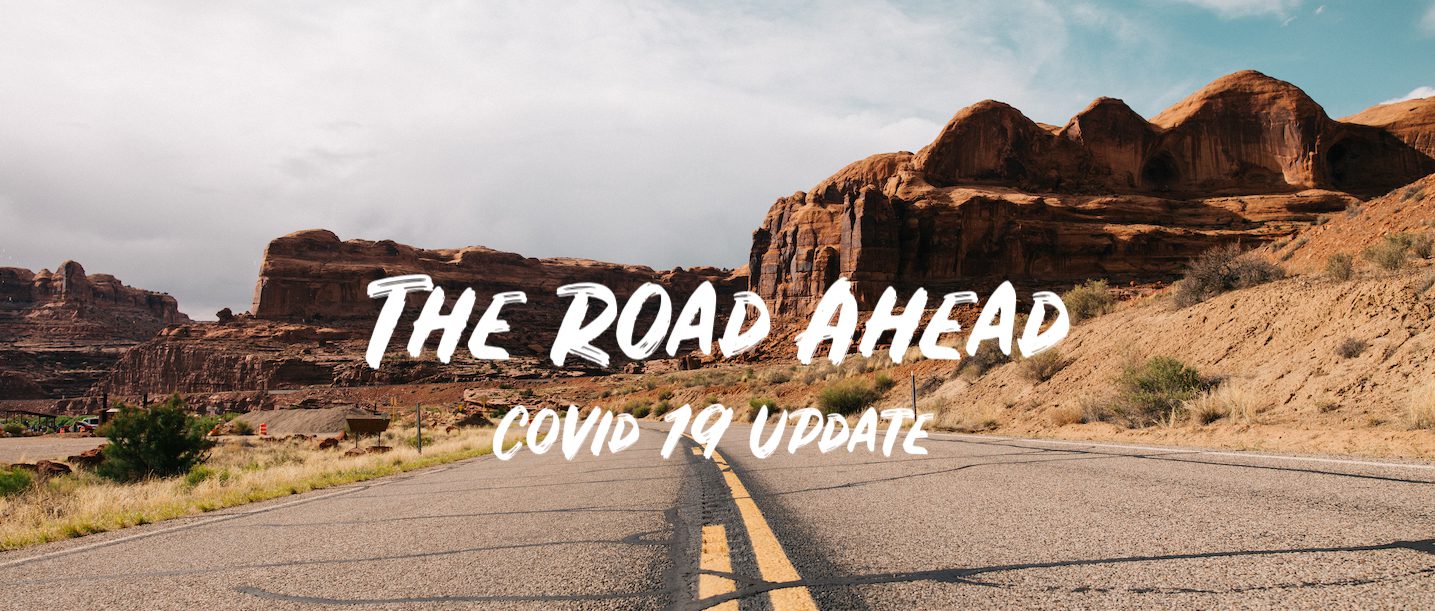 Without travelers like you, willing to escape their comfort zone and embrace something a little different, we wouldn't be here today. Thank you!
Like most small businesses, the pandemic is having a massive impact on our adventure travel company. We were unable to carry out any of our adventures this summer due to a series of Covid-related challenges and suspended all operations until Spring 2021.  
This is the first summer in almost five decades we were unable to host you all on our inspiring journeys. It is true; we have been downsizing since 2017.  We recently moved our operations from California to rural Oregon in pursuit of a more relaxed environment.  The Tortoise isn't ready to tuck into its shell entirely, though!  Where are we going from here?  Read on!
Our next scheduled adventure is the Western Trek in June of 2021.  If parks are open and welcoming group travelers, the Tortoise will be ready to get back on the road.  Check our Departures by Date page for a peek at the other trips we're offering in 2021.
How will COVID-19 affect the Green Tortoise?  And what changes will be implemented as a result? 
It's just too soon to tell.  For now let's all stay safe, healthy, positive, and ride this out.  When you are ready to ride a subway, travel on a long flight, and eat at a sit-down restaurant you'll likely be ready for your next Tortoise trip.  Be sure to read the pandemic clause in our updated cancellation policy. 
Which trips do we run now?
Our adventures explore the national parks of the American West, the Canadian Rockies and Alaska.  We have about 15 individually ticketed departures per year, as well as around 10 chartered trips.  
Who makes up the Green Tortoise now?

Our one active coach is driven by myself, and guided by Amber.  The two of us wear many hats and are in charge of everything from oil changes to customer correspondence to grocery shopping.  Of course, there are still some wonderful folks at a variety of capacities standing by for when we really get rolling again. Luis, Charles, Jake, Deborah, Kevin, Paige, and Mel, just to name a few. 
Our two inactive busses may return if interest in travel is strong. The remainder of our nine bus fleet from 2016 have been retired.  

Who joins the adventures? 
Our diverse ridership has not changed since 1974. We still have a great mix of ages, nationalities and backgrounds aboard. 
What are the challenges facing the Tortoise?

Decreased ridership, increased expenses, lack of drivers, incessant governmental oversight and astronomical insurance rates are at the top of a very long list of challenges.  Discrimination against bussing, necessary environmental regulation, overcrowded parks, laws governing international commerce to Mexico and Canada, and seemingly endless regulations are also factors (and the same with one bus or nine).  

Our world has changed rapidly and the Tortoise has struggled to find its place. Hopping on a unique coach with a bunch of strangers to eat, sleep, and adventure together is getting less popular as our society evolves.
How can you help?
Join us for an adventure, tell a friend, send a family member, or even charter the whole bus. Please also take 5 minutes and fill out our survey. For the time being, dream of your next trip and start planning now! 
Sincerely,
Lyle Kent
Owner, Green Tortoise Adventure Travel