Starts: Anchorage, Alaska
Ends: Anchorage, Alaska
$100 to reserve your spot today.
June 3rd – 7th
fare: $279     Food / Parks: $99
June 17th – 21st
fare: $279     Food / Parks: $99
July 8th – 12th
fare: $279     Food / Parks: $99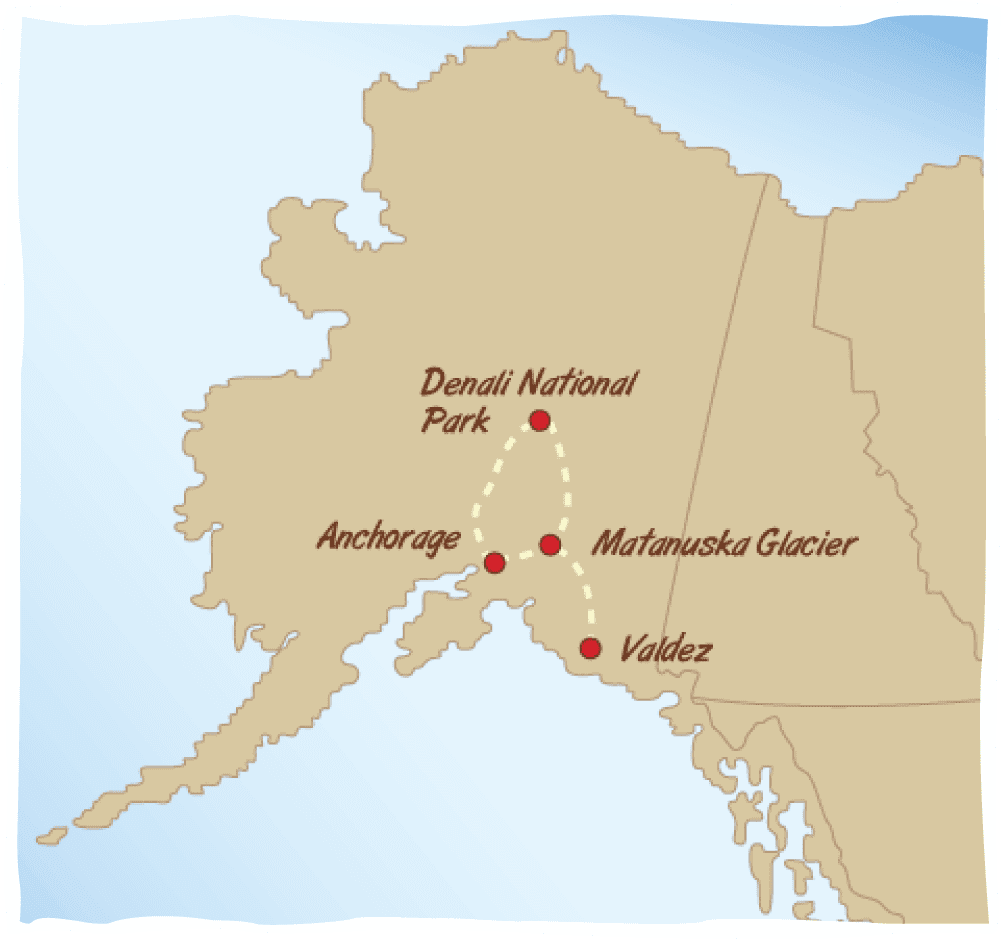 1. Matanuska Glacier – Camp Night
2. Valdez – Camp Night
3. Valdez – Camp Night
4. Denali Hwy – Camp Night
5. Denali- Camp Night
6. Denali – Camp Night
7. Denali – Drive Night
8. Anchorage – Arrival
Take a hike deep into the Grand Canyon, marvel at the Grand Tetons, view Yellowstone's spectacular erupting geysers, wander beneath natural arches, venture up Angel's Landing Trail or through the canyon Narrows in Zion and so much more on this affordable camping journey.  Not only does this adventure bring you to famous natural wonders, but you'll experience some of the country's best kept secrets, too! See Monument Valley by horseback or on a Jeep adventure accompanied by a local Navajo guide and take the opportunity to trek through the marbled walls of Antelope Canyon.  A hike through Kodachrome Basin State Park and a day in Channel Islands National Park will leave you wondering why these spots weren't already on your dream itinerary.