Starts: San Francisco, California
Ends: San Francisco, California
$100 reserves your spot today!
Saturday, March 28 – Saturday, April 4, 2020
Fare: $649 + Food/Parks: $149
Total: $798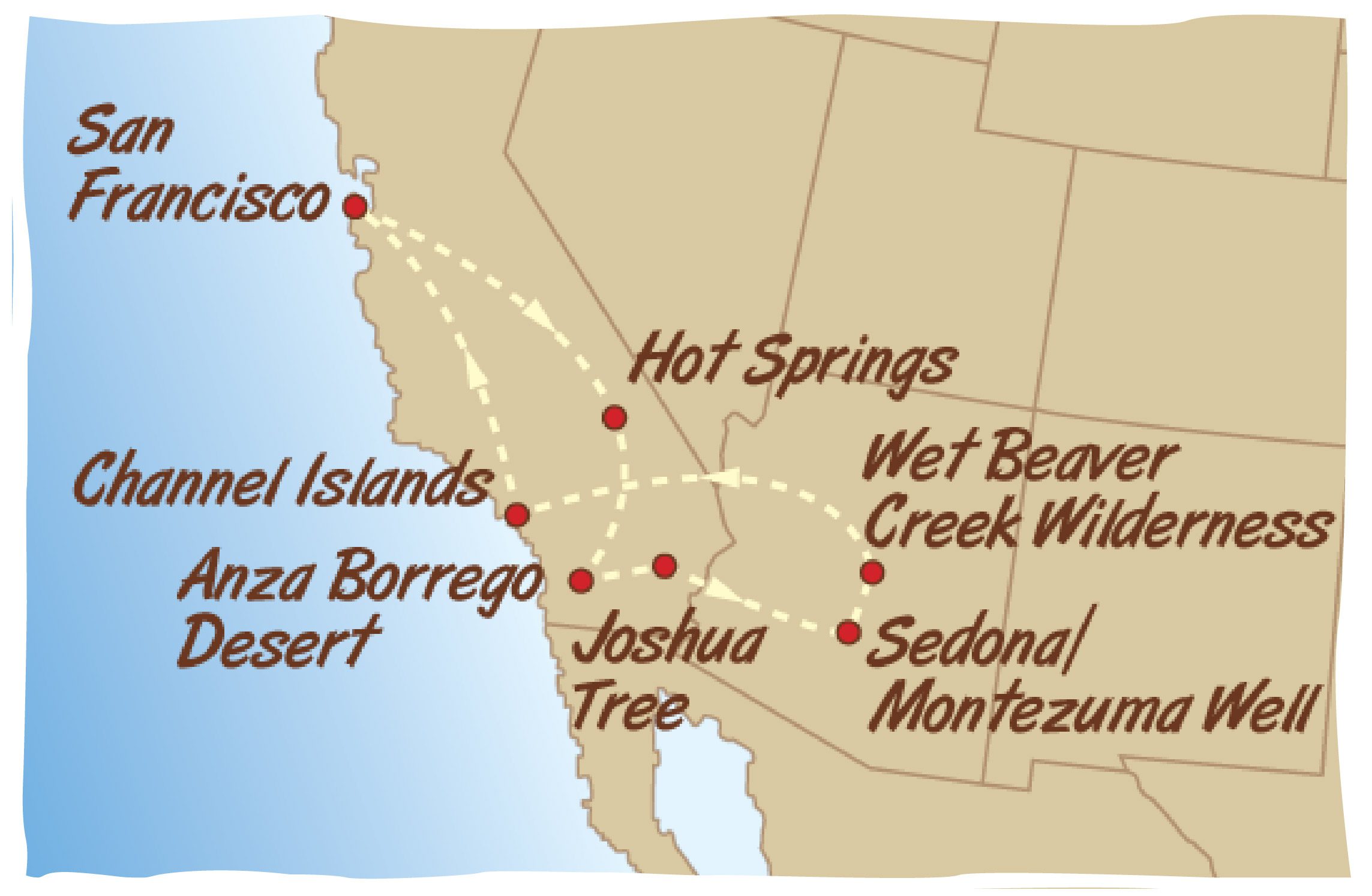 From desert oases to sandy landscapes speckled with colorful wildflowers to enchanting remote islands, this trip takes us on an adventure around the most grandeur destinations in the American Southwest.  We'll soak in hot springs, venture to hidden swimming holes, explore magical Sedona and camp in solitude beneath starlit skies.  Revitalize the body, soothe the soul and awaken the senses on a trek through the sprawling desert wilderness.
0. San Francisco, CA – Drive Night
 1. Hidden Hot Springs / Kernville – Drive Night
2. Anza Borrego Desert State Park – Camp Night
3.  Joshua Tree National Park – Drive Night
4.  Sedona – Camp Night
 5. Wet Beaver Creek Wilderness – Drive Night
 6. Channel Islands National Park – Drive Night
7. San Francisco, CA – Arrival