Starts: San Francisco, CA, Portland, OR or Seattle, WA 
Ends: Juneau, Alaska
$500 reserves your spot today!
Friday, June 26 – Friday, July 10, 2020
Fare: $1199 + Food/Parks: $499
Total: $1,698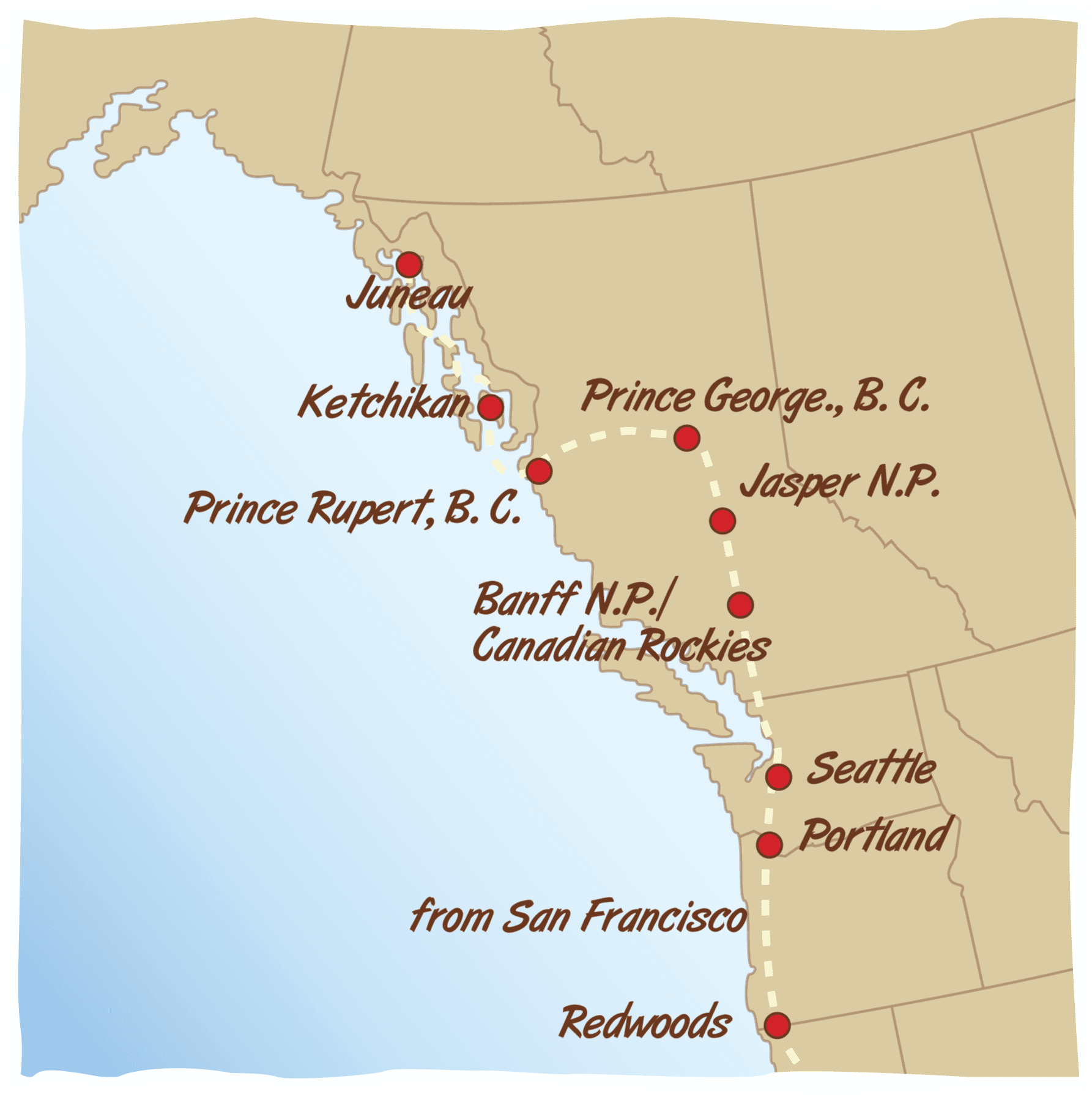 This adventure has all of the ingredients of a grand journey!  Explore beneath the towering redwoods on the California coast to the behemoth mountains of British Columbia.  Hike to azure alpine lakes, spot wildlife along mountainous roads, soak in healing hot springs and gaze at magnificent glaciers!  This unforgettable trip to the Canadian Rockies and Alaska will leave you in awe of Earth's artistry.
0. San Francisco – Drive Night
1. Prairie Creek Redwoods State Park – Drive Night
2. Portland / Seattle – Hostel Night
3. Vancouver / Harrison Hot Springs – Drive Night
4. Canyon Hot Springs – Camp Night
5. Lake Louise – Camp Night
6. Banff National Park – Camp Night
7. Jasper National Park – Hostel Night

8. Mount Robson – Camp Night
9. Tyhee Lake Provincial Park – Camp Night
10. 'Ksan Village – Ferry Night
11. Inside Passage – Ferry Night
12. Juneau – Hotel/Hostel Night
13. Juneau – Hotel/Hostel Night
14. Juneau – Arrival