Starts: San Francisco, California
Ends: Las Vegas, Nevada
$100 reserves your spot today!
Friday, June 4 –
Saturday, June 12, 2021
Fare: $799 + Food/Parks: $199
Total: $998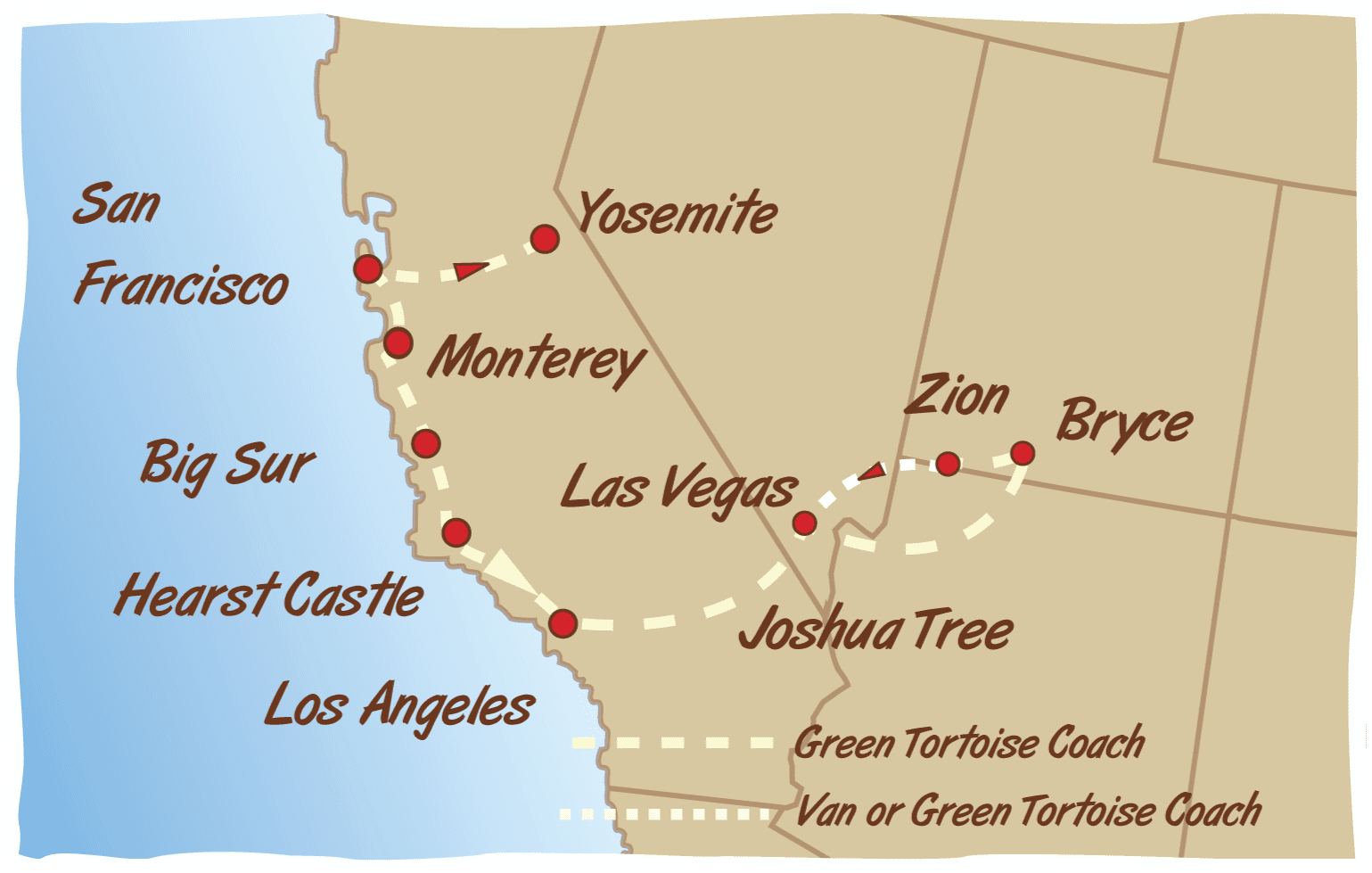 Chock full of incredible adventures, you'll explore the best locations in the Southwest and West Coast of America on this amazing trek. After touring the highlights of Yosemite, kick-back on sandy California beaches, be dazzled in Hollywood, win a jackpot in Las Vegas, hike around Bryce Canyon and go for a swim beneath the stunning red rock cliffs of Zion National Park — this adventure is a perfect combination of camping and hotel or hostel stays!
0. San Francisco, CA – Drive Night
1.Yosemite National Park – Camp Night
2. Tuolumne Meadows – Drive Night
3. Pacific Coast Highway – Camp Night
4. San Simeon State Park / Santa Monica – Hostel Night
5. Los Angeles / Palm Springs – Camp Night
6. Joshua Tree National Park / Las Vegas – Drive Night
7. Bryce Canyon National Park – Camp night
8. Zion National Park / Las Vegas, NV – Arrival