Starts: Juneau, Alaska
Ends: Anchorage, Alaska
$500 reserves your spot today! 
Saturday, July 10 – 
Friday, July 23, 2021
Fare: $1,299 + Food/Parks: $499
Total: $1,798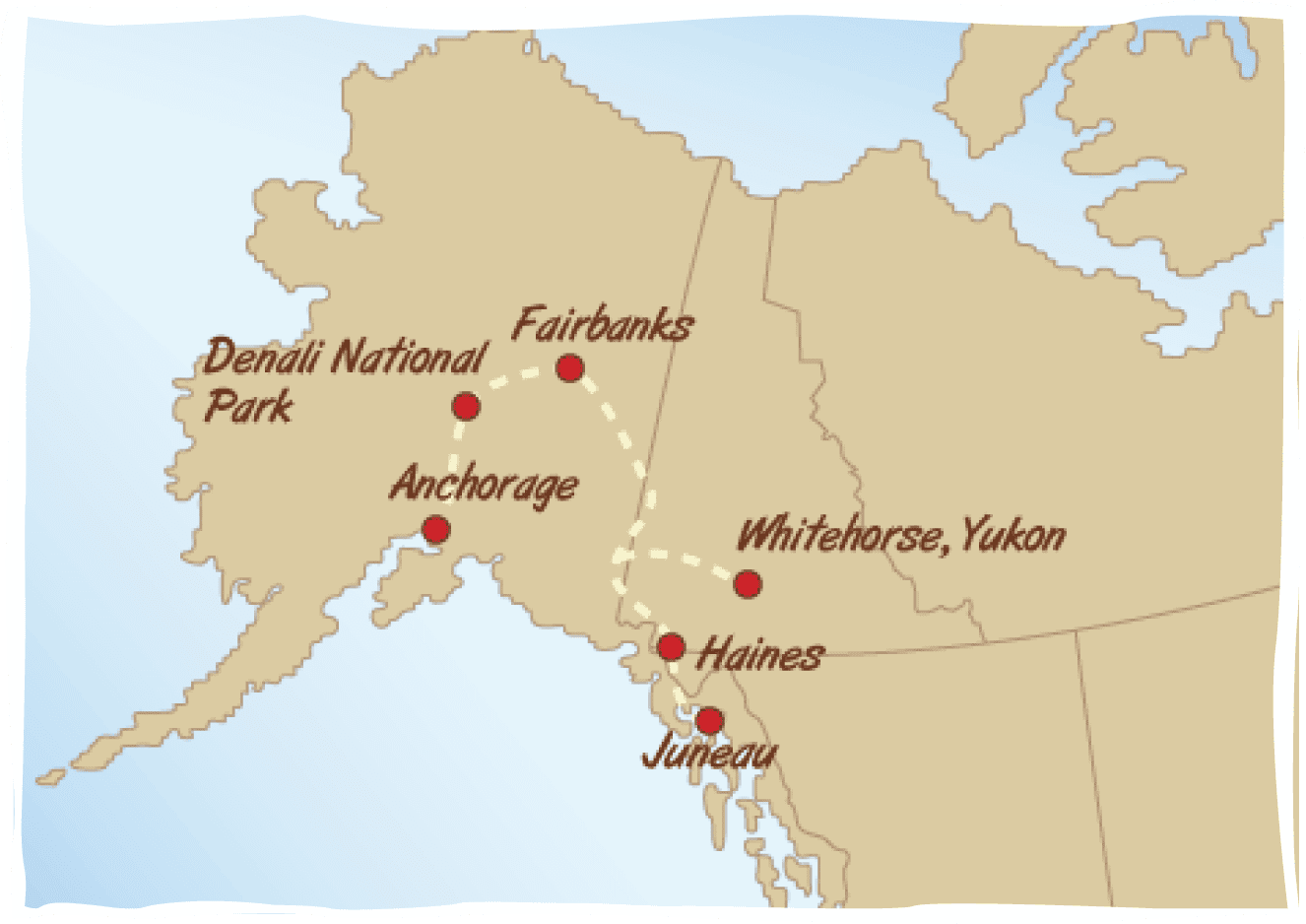 Build your own adventure on an epic trek through the expansive Alaskan wilderness!  From flight-seeing above massive glaciers to hiking high into the clouds on colossal mountains to venturing deep into Denali National Park, this adventure is packed with unforgettable fun!  Our budget-friendly Alaska journeys make seeing this special place accessible to everyone!  Nature lovers won't want to miss this chance to spot wildlife, blooming wildflowers, beautiful glaciers and more!  Don't wait to experience the Last Frontier's pure wilderness!
1. Inside Passage / Haines – Camp Night
2. Haines – Camp Night
3. Kluane National Park – Camp Night
4.  Kluane National Park – Camp Night
5. Takhini Hot Springs – Camp Night
6. Dawson City – Camp Night
7. Top Of The World Highway – Drive Night
8. Chena Hot Springs – Camp Night
9. Fairbanks – Drive Night
10. Denali National Park – Camp Night
11. Denali National Park – Camp Night
12. Denali National Park –Camp Night
13. Anchorage – Arrival