Starts: San Francisco, California
Ends: Los Angeles, California
$100 reserves your spot today!
Monday, September 14 – Tuesday, September 15, 2020
Fare: $249 + Food/Parks: $50
Total: $299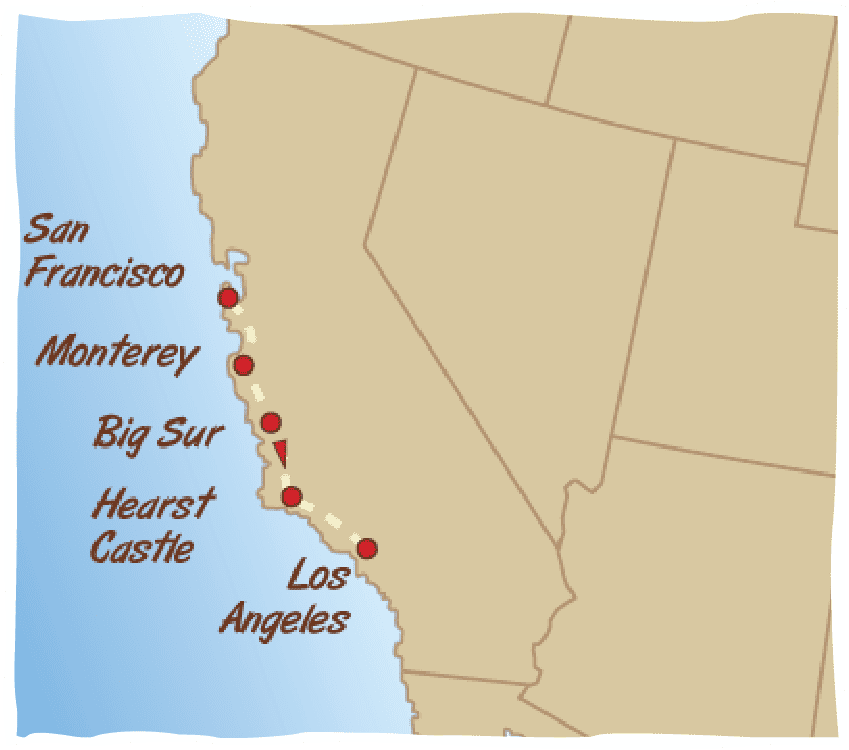 1. San Francisco, CA / Santa Cruz / Monterey
Camp Night
2. Big Sur / San Simeon State Park
/ Los Angeles, CA
Arrival
Embark on a trip along the rugged California coastline!  Kick-back on sandy beaches, get your adrenaline pumping on a roller coaster at the Santa Cruz Beach Boardwalk and take an optional tour of the Monterey Bay Aquarium.  Camp in Big Sur and trek along the bluffs overlooking the endless horizon of the Pacific Ocean.  Arrive in Los Angeles feeling refreshed and with a bunch of new friends!