Starts: San Francisco, California
Ends: San Francisco, California
$100 reserves your spot today! 
Friday, May 15 – Sunday, May 24, 2020
Fare: $999 + Food/Parks: $199
Total: $1,198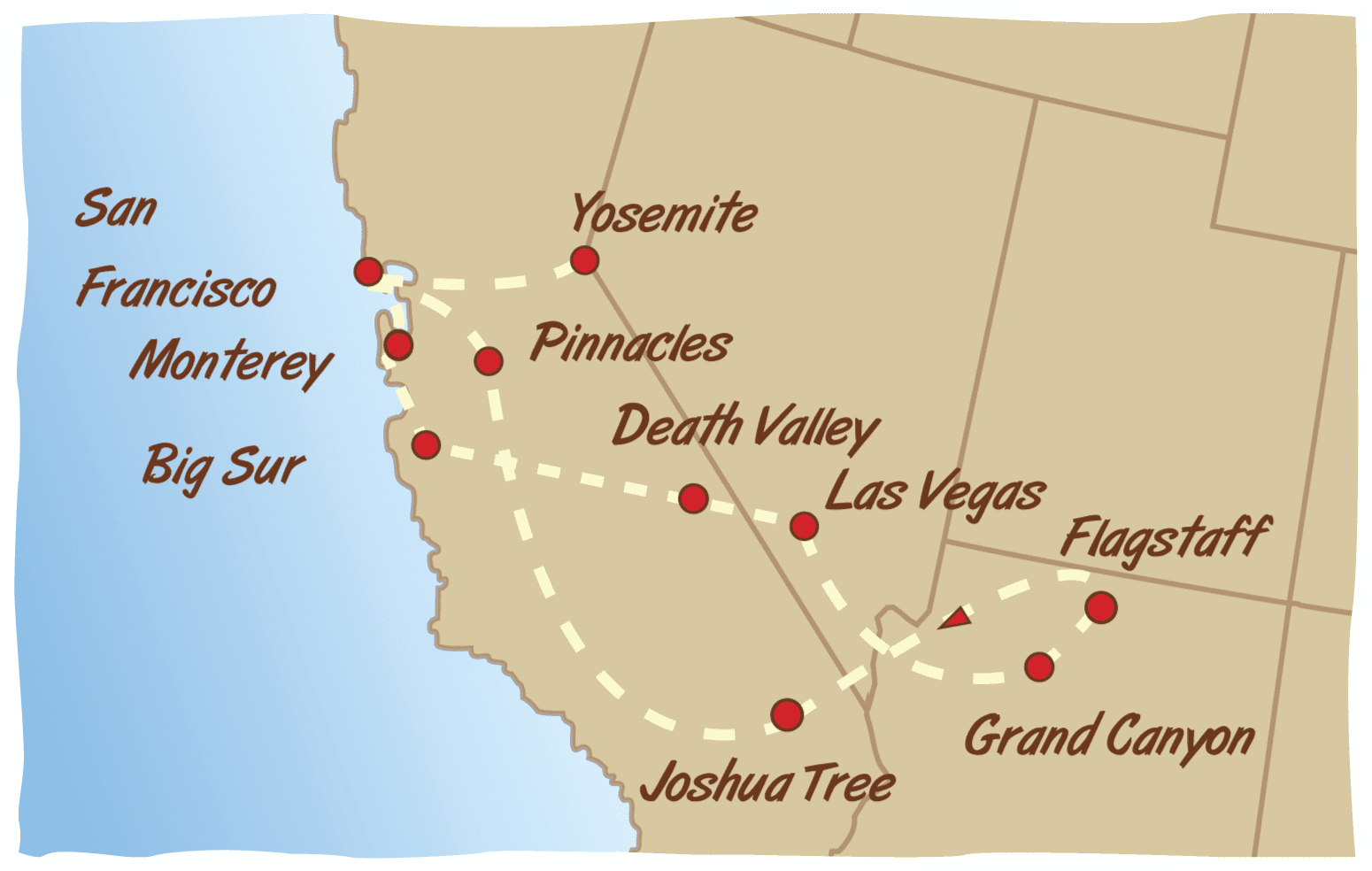 This incredible adventure begins with a trek around Yosemite National Park.  The journey continues along the rugged coast of California with stops in Santa Cruz and Monterey before cruising to the desert.  Boulder hop in Joshua Tree, experience Death Valley and see what makes one of the world's wonders so mesmerizing on a hike into the Grand Canyon.  Take some chances in Las Vegas and discover Pinnacles National Monument.  Get off the beaten path and satisfy your adventurous spirit!
0.  San Francisco, California – Drive Night
1.  Yosemite Valley – Camp Night
2.  Tuolumne Meadows / Giant Sequoias – Drive Night
3.  Santa Cruz / Monterey – Camp Night
4.  Big Sur / Kernville – Camp Night
5.  Death Valley National Park / Las Vegas – Drive Night
6.  Grand Canyon – Camp Night
7.  Flagstaff, AZ / Joshua Tree National Park – Camp Night
8.  Joshua Tree National Park – Drive Night
 9. Pinnacles National Monument / San Francisco, CA – Arrival