This adventure explores incredible desert destinations, hidden oases and enchanting islands. Soak in hot springs, dip into swimming holes, explore extremes in Death Valley and camp in solitude beneath starlit skies. Boulder hop in Joshua Tree National Park and go caving in Pinnacles! Revitalize your adventurous spirit and awaken the senses on a trek through the sprawling desert wilderness.
Fare: $790 + Food/Parks: $220
Total: $1,010
EXPLORE INCREDIBLE DESTINATIONS. CONNECT WITH NEW FRIENDS. RIDE THE ADVENTURE BUS.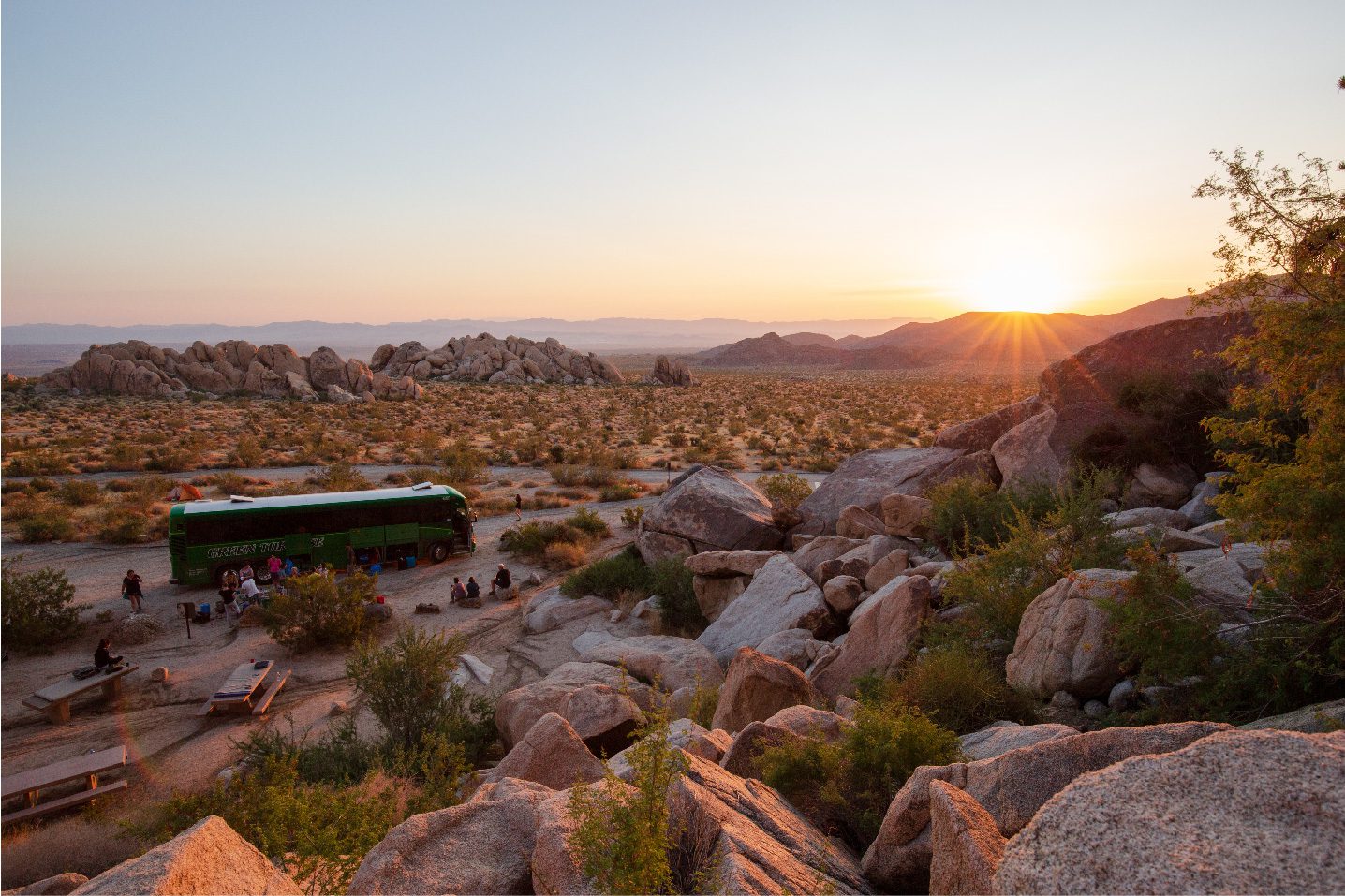 1. Pinnacles National Park – Camp Night
 2. Anza Borrego Desert State Park – Camp Night
3. Joshua Tree National Park – Camp Night
4. Mojave National Preserve – Camp Night
5.  Death Valley National Park – Camp Night
 6. High Desert – Camp Night
 7. Channel Islands National Park – Drive Night
8. San Francisco, CA – Arrival