This trek through the Pacific Northwest has it all! Embark on an adventure featuring adrenaline pumping whitewater rafting, the serene Crater Lake National Park, relaxing hot spring soaks and a pristine coastline bordered by towering redwoods, the world's tallest living things.  Explore a historic Gold Rush town and meander the quaint city streets of Ashland, Oregon. See why the Pacific Northwest has stolen the hearts of visitors from all over the world!
Fare: $749 + Food/Parks: $250
Total: $999
Initial Payment Required To Book This Adventure: $250
Total Payment Due 60 Days Prior To Adventure 
EXPLORE INCREDIBLE DESTINATIONS. CONNECT WITH NEW FRIENDS. RIDE THE ADVENTURE BUS.
Starts: San Francisco, California
Ends: San Francisco, California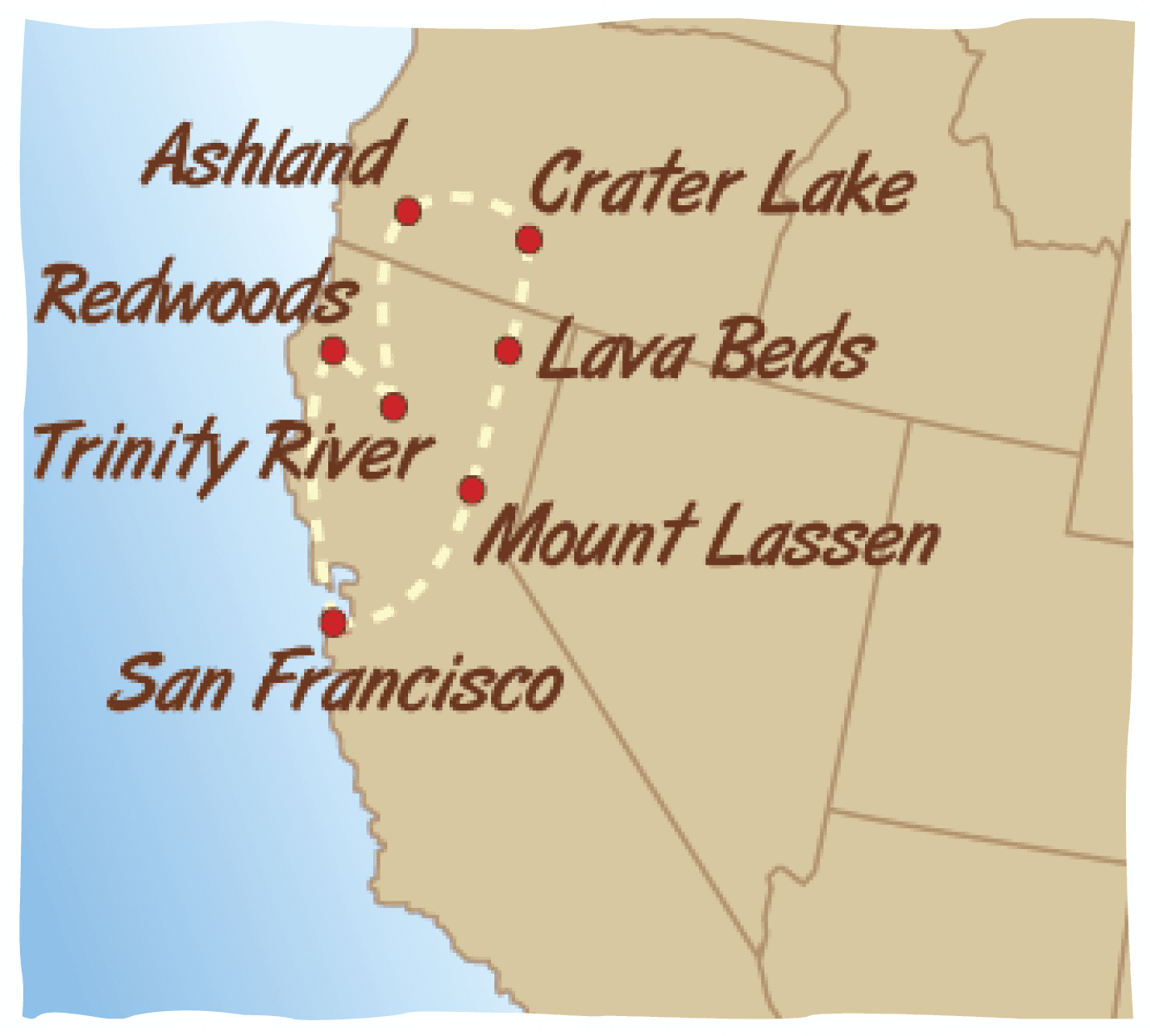 1. Avenue of the Giants – Camp Night
2. Arcata – Camp Night
3. Trinity River / Weaverville – Camp Night
4. Lassen National Park – Camp Night
5. Crater Lake National Park – Camp Night
6. Ashland, Oregon – Camp Night
7. San Francisco, CA – Arrival