Starts: San Francisco, California
Ends: San Francisco, California
$100 reserves your spot today!
Friday, July 31 – Sunday, August 9, 2020
Fare: $799 + Food/Parks: $199
Total: $998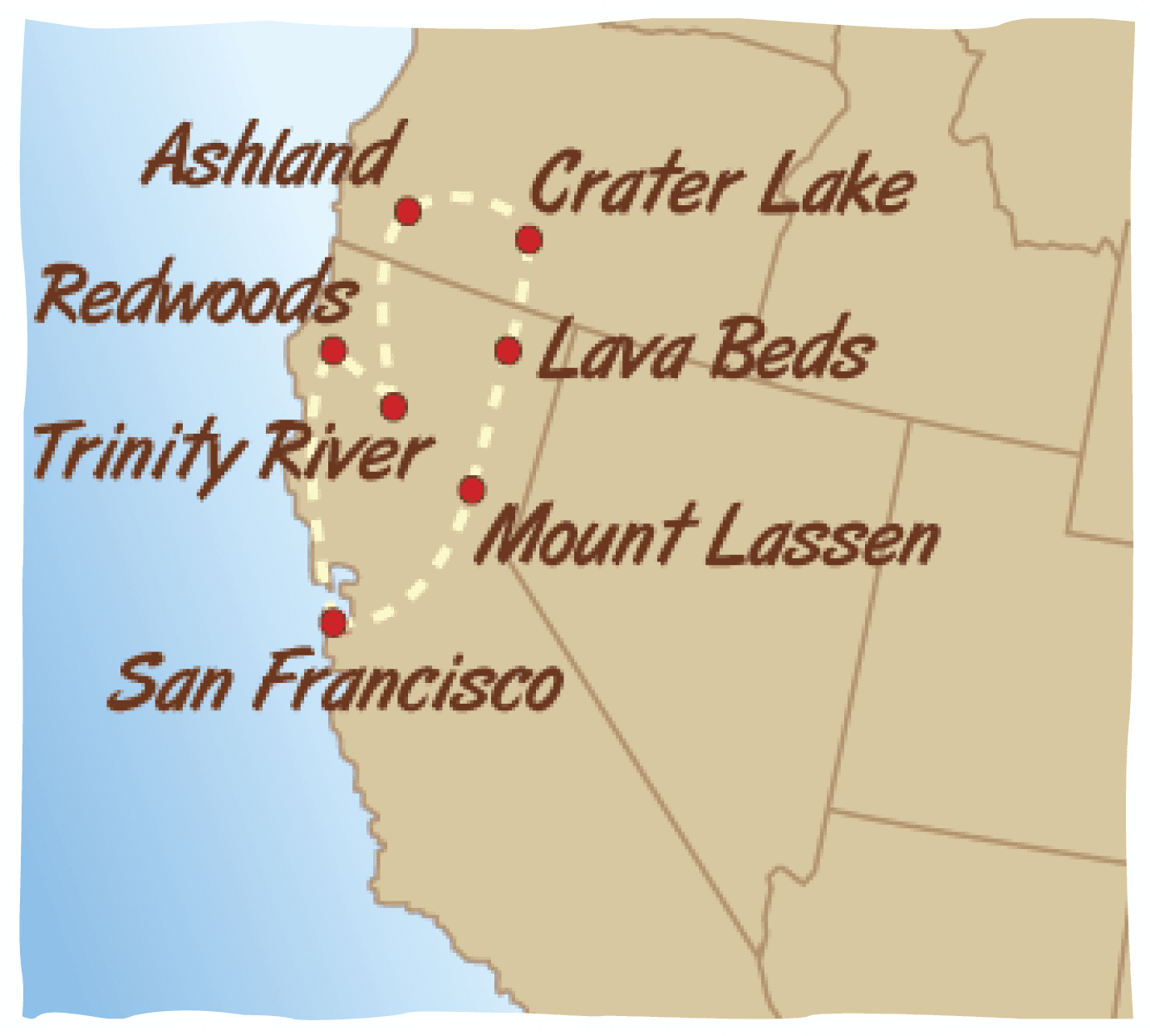 A Pacific Northwest adventure with the added bonus of Yosemite National Park!  Spend a few days beneath granite masterpieces, El Capitan and Half Dome, and venturing around Tuolumne Meadows.  Then, embark on a journey to the magical wilderness of the Pacific Northwest. This trip features adrenaline pumping whitewater rafting, the serene Crater Lake National Park, relaxing hot spring soaks and a pristine coastline decorated with towering redwoods, the world's tallest living things!  You cannot comprehend these enchanted destinations without seeing them with your own eyes!
0.  San Francisco, California – Drive Night 
1.  Yosemite Valley – Camp Night
2.  Tuolumne Meadows / Giant Sequoias – Drive Night
3.  San Francisco – Drive Night
4. Prairie Creek Redwoods State Park – Camp Night
5. Trinity River Rafting – Drive Night
6. Lassen National Park – Camp Night
7. Crater Lake National Park – Camp Night
8. Ashland, Oregon – Camp Night
9. San Francisco, California – Arrival