Canyons of the West Las Vegas
Total Price: starting at $999
Starts: Las Vegas, Nevada
Ends: Las Vegas, Nevada
Trip extensions available to Los Angeles or San Francisco, California!
Initial Payment Required To Book This Adventure: $500
Total Payment Due 60 Days Prior To Adventure 
Fare: $840 + Food/Parks: $159
Total: $999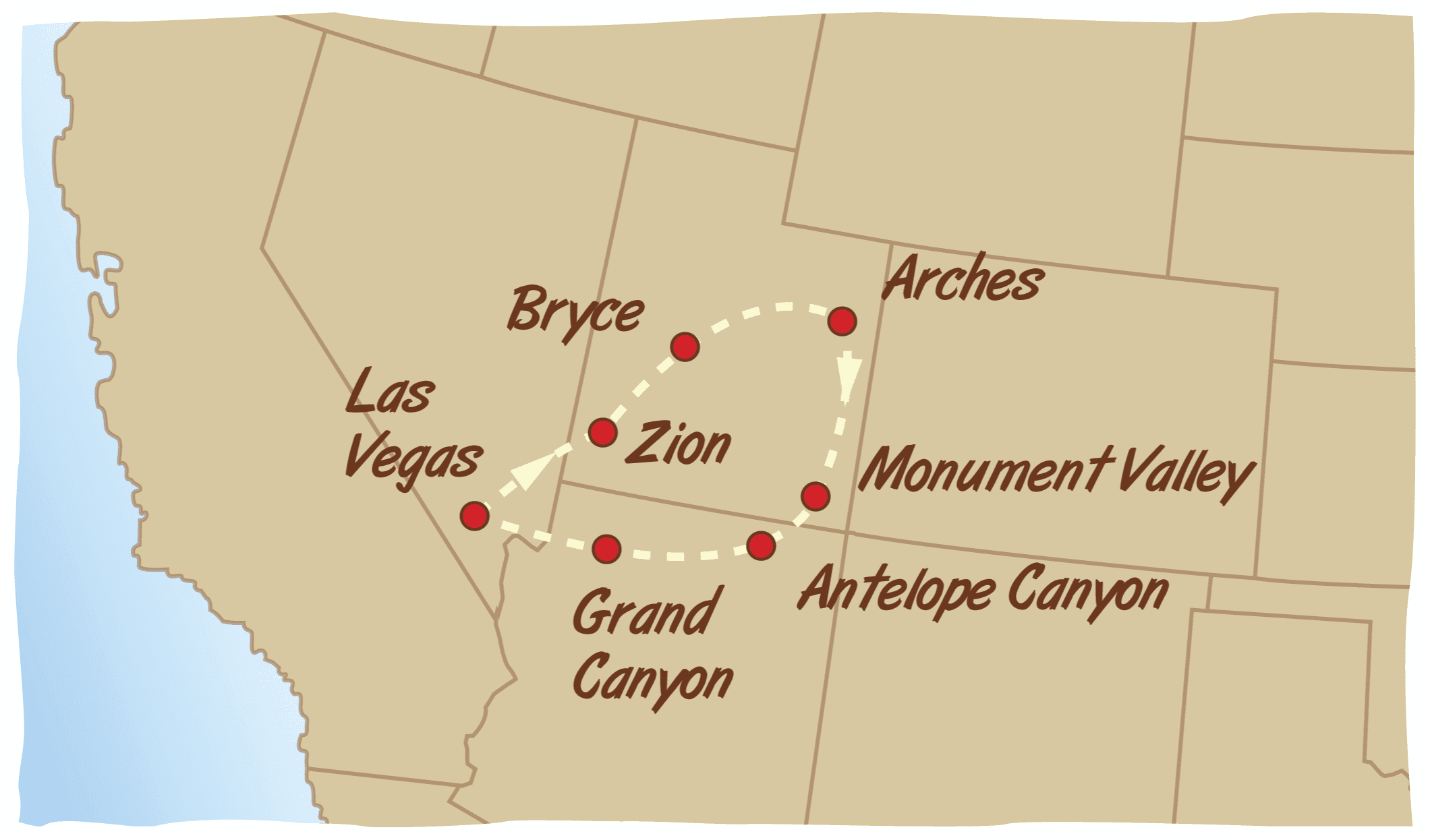 Explore through the legendary Narrows in Zion, wander beneath natural arches, venture deep into the Grand Canyon and more on this unforgettable journey through the American West.  Visit the country's most famous natural wonders and delve into some best kept secrets, too! See Monument Valley by horseback or on a jeep tour accompanied by a local Navajo guide.  An opportunity to trek through the marbled walls of Antelope Canyon will leave you mesmerized. This epic journey is one of our most popular adventures — and for good reason!
1. Las Vegas, NV / Zion National Park – Drive Night
2. Arches National Park – Camp Night
3. Monument Valley – Camp Night
4. Antelope Canyon – Drive Night
5. Grand Canyon National Park – Camp Night
6. Grand Canyon / Las Vegas – Arrival