Fear of the Unknown
"You never do anything when you think too much," she said. She playfully referred to her companions fear of the unknown. After trudging through four miles of rainforest, mud up to their ankles, the two young women were standing in front of Hanakapi'ai Falls on the island of Kauai. Water gushed over a gigantic cliff in front of them. Another admonition of the fact that they were small pieces of a great, big world.

Before the trip, they'd read article upon article about the stunning hike along the Na Pali Coast. Alternatively, words like 'dangerous', 'extreme', and 'very difficult' were used to describe the trail. The bright red triangles displaying exclamation points alongside warnings concerning dehydration, flash flooding and pieces describing harrowing rescue missions on the trail made them wary.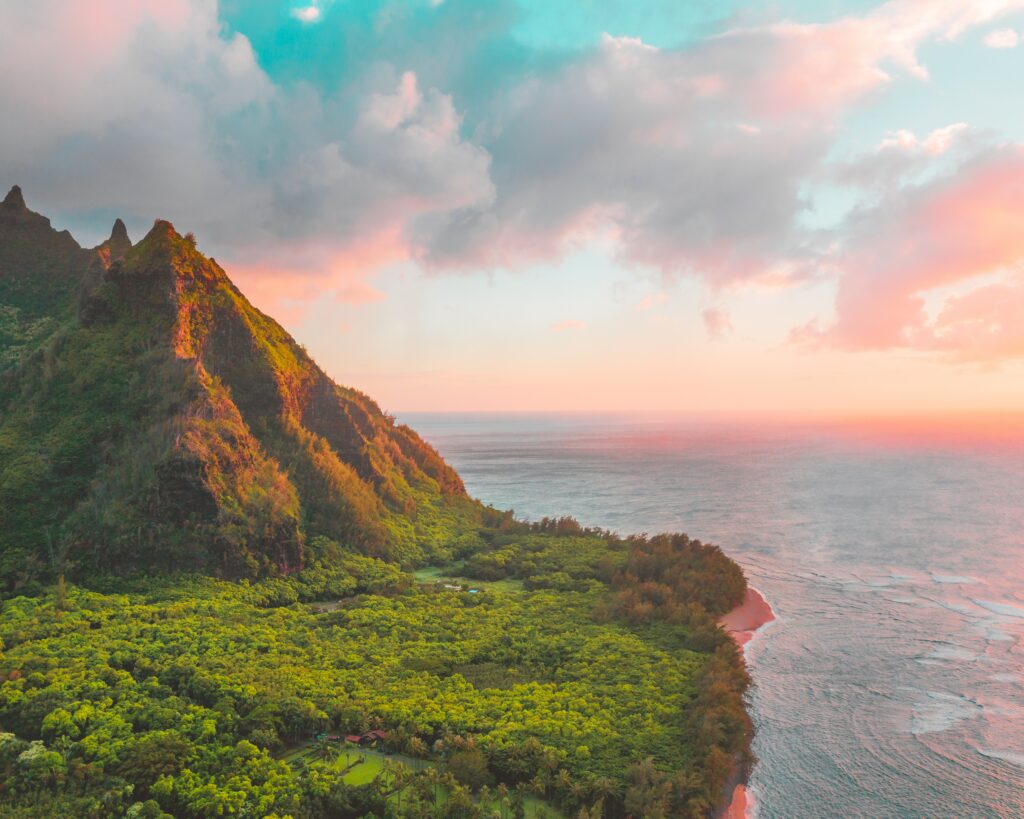 Taking Chances
"You only regret the things you don't do," said Ali. She had convinced Cherie to hike to the top of a mountain for a helicopter ride, hike into the Grand Canyon, and hitchhike with strangers. Ali would be the first to say, "I told you so," once Cherie realized how much fun it was to release the fear of the unknown.
Setting off on this adventure, Cherie envisioned clinging to the edge of a cliff and crawling haphazardly high above the coastline. Not the case. They started at dawn and Ali blazed ahead as Cherie marveled at the tropical foliage to her left and the seemingly endless ocean to the right. The first two miles of trail flanked the cliff above the coastline and led to a bouldered beach.
Next, the trail followed the river bed deeper into the tropical forest. The girls scrambled over the slippery rocks through a bamboo forest. Soon, they approached a shimmering pool beneath a tall bluff. Water cascaded from about 300 feet above and pounded into a calm, alluring blue lagoon feeding into the river. Their ultimate destination was breathtaking.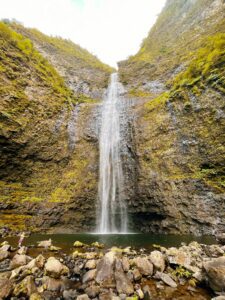 Jumping In
By then, Cherie had begun channeling her friend's 'no regrets' attitude. She exclaimed, "You never do anything when you think too much!" Within seconds, they stripped down to their sports bras and leapt over rocks to jump into the oasis. Immediately, laughter erupted from the girls as they swam across the pool. A few miles deep in a rainforest, swimming beneath an enormous waterfall, their elation was uncontrollable. 
As they emerged, a man and two women approached the edge. "You inspired us," he said, fiddling with his shoelaces.
We hike; we venture; we explore to gain the full experience of a place. The falls had called to them to delve as deep as possible into this tropical oasis. Without diving into that water, what was the point?
Where do you think you would go if you left all of your inhibitions behind? Why not join a Green Tortoise adventure to find out? Traveling with a community of adventure seekers is a great way to overcome travel fears!